Lesbian, Gay, Bisexual and Transgender (LGBT)
Diversity ACT
DIVERSITY ACT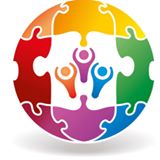 Open Today 10:00 AM to 2:00 PM
Mon Closed
Tue 10:00 AM to 2:00 PM
Wed 5:00 PM to 8:00 PM
Thu 2:00 PM to 6:00 PM
Fri Closed
Sat 12:00 PM to 4:00 PM
Sun Closed
Add to favourites
About Us
Diversity ACT aims to advance and support the aspirations, acceptance and human dignity of gay, lesbian, bisexual, transgender and intersex members of the Canberra and surrounds community. Provides a safe place for queer youth, specialist support for queer Canberrans in need, referrals for counselling services, as well as a recreational hub for all gay, lesbian, bisexual, transgender, intersex and queer identifying Canberrans.
Diversity ACT is a registered charity and relies solely on fundraising events such as Community BBQ's (Mawson Shopping Centre and Bunnings), Hub Hire for parties and other events, Market Days. Diversity ACT is always looking for ways to fund raise so that services can remain viable. As a registered charity we accept donations from the community.
Diversity ACT has provided assistance for LGBTIQ community members with;
Emergency Relief food hampers during their greatest times of need including Christmas Hampers, with gifts for adults and their children (jointly with TUC*),
assistance with resume writing & job seeking,
supported clients through our own volunteer social worker
are now receiving increased on-line support referrals from a support clearinghouse
transported community members in need, including in Goulburn
assisted with footwear & clothing (jointly with Tuggeranong Uniting)
provided advice and assistance to a number of people coming out as SGD
provided advocacy & court support
Increased the number of placements for students in Youth Work and Community Development
Provided advice on LGBTIQ issues to other agencies
We also achieved key milestones:
In July 2015 Established the Rainbow Christian Alliance in a joint project with Tuggeranong Uniting Church which was nominated in the 2016 ACTCOSS Partnership Programs award
In Feb 2016 Established the Rainbow Christian Alliance, Dare Cafe, Goulburn
Had the Diversity Hub open for more hours @ week than in the previous 12 months
Held our own Wear it Purple Trivia night event
Provided LGBTIQ education to ACT government health workers & Telephone Crisis Supporters
Increased Fundraising & improved public relations through our Market Days
Our goal is to continue to provide these and other services, as needed, with the assistance of our volunteers.
In 2017 we established 3 new programs, including Queer Youth Together (QYT pronounced Cute), REAL Parents and our SGD group, Platypus Paddle.
Our Rainbow Christian Alliance holds groups in Canberra and Goulburn, which now also holds a study group. We are still looking to take this program further afield under a program called Rainbow Roads
Awards Nominations – At the ACT 2016 Volunteer of the Year Awards – A certificate of recognition was presented to our President for all her hard work with Diversity ACT.
Our joint Rainbow Christian Alliance program was nominated in the 2016 ACTCOSS Community Awards in the partnership category. It was a privilege to receive a "Love your work" certificate of recognition for this amazing partnership with Tuggeranong Uniting Church!
Our President was also a Finalist in the Lifeline Canberra 'Women of spirit' Awards held on the 5th of September 2016
HUB HOURS
The Hub Opening Hours is based on the availability of our volunteers so please understand that opening hours can vary at times if we are supporting clients:
Monday – Closed
Tuesday 10am – 2pm
Wednesday 5pm – 8pm
Thursday 2pm – 6pm
Friday – Closed
Saturday 12pm – 4pm
Sunday - Closed
When our office is unattended the number is diverted to a member of the committee.
HUB HIRE
The Diversity Hub is Available for hire! We offer both our office space and community rooms for hire.
Our soft-fall covered playground and fenced yard also makes our space popular for parties, birthdays and other events.
Hire Fee – $25 per hour (Min 3 hrs for Garden hire to incorporate set-up / clean-up)
For full price lists & Terms & Conditions please download our form:
Diversity Hub booking form 2017-1
If you are interested, please contact the Office on: 02 6231 3126 or email: [email protected]
Please see our website for group times and supports
Membership is also available and membership forms and cost are on the website.
Upcoming Events at Diversity ACT
Quick Facts About The Region
Similar Providers Nearby
Get Directions
Edit Listing
Not Correct? Tell Us ...
Extra Information
Disabled access Parking, Toilet, Ramp
Phone Service Yes
Accessible By Anyone
Access Fee No fee
Age Ranges All ages
Facility Notes
Room for hire
Volunteer Notes
Volunteers welcome - the more volunteers the longer our opening hours can be. Student placement memberships are available Board Membership - Currently looking for 2 new board members
Tags
Bisexual, Gay, Intersex, Lesbian, Queer, Transgender
Diversity ACT is a community-based, registered charity, that exists to support LGBTIQ+ people of the Canberra Region. Diversity ACT provides a Community Services Hub, a support network and community resources that support the diverse experiences of all citizens of the ACT and Region, and to support equal rights and treatment of all Canberrans regardless of their sexual or gender orientation. We aim to maintain a strong and inclusive community for LGBTIQ+ people. Diversity ACT provides free and confidential services, a safe place, specialist support service and a recreational hub. We registered with the Australian Charities and Not-for-Profits Commission (ACNC) on 1 July 2015 and became a Public Benevolent Institution on 12 May 2016, which means we have DGR or Tax Deductible status for operating in NSW & ACT Our mission is to work with LGBTIQ+ people and community groups, their families, friends and the wider community to advance a culture of inclusion in the ACT Region. Our Vision is to be the first point of contact for LGBTIQ+ people in the ACT Region. Our Strategic Goals are to maintain the Diversity Hub as a drop in and community centre which is a safe place for LGBTIQ+ people. To deliver information, publications, training and education programs for LGBTIQ+ people and the community on a range of LGBTIQ+ topics and issues. In 2018 our goals include: 1. To increase our membership base & community partnerships to expand of our services and programs. 2. Increase awareness of what constitutes Family and Domestic Violence & Abuse in all relationships 3. Building strong and inclusive community through our groups and activities 4. Conduct regular fundraising activities to support organisational operations
Visit DIVERSITY ACT website
Tweets by diversityact