Location Details
Better Hearing Australia Brisbane Inc
Better Hearing Australia Brisbane Inc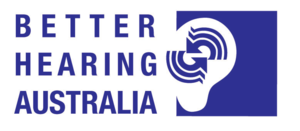 Services Provided By Better Hearing Australia Brisbane Inc
Community & Neighbourhood Centres
The Better Hearing Advisory Centre sets out to assist hearing impaired people to improve their quality of life by developing communication skills, demonstrating ways to cope with hearing impairment in ...
General Disability Services
Staff or volunteers can offer help concerning your hearing loss and provide options for your consideration. These might include information, advocacy, support and training. We also offer classes in ...
Local Advocacy Services
Advocacy, Support and Connection Service. Community based supports for people with hearing loss.
Community Information & Referral Services
Information, Referral & Advocacy support for people with hearing loss and disorders of the ear. BHA also provides professional consultancy services to Business, Industry and Government
Hearing Services
Advocacy Support and Connection Active Communication Education Lip-reading courses Workplace Training (Hearing loss awareness) - Employee Assistance Program Peer Support for people with Hearing Loss ...
Disability Information & Counselling
Information & peer support for people with hearing loss
General Self Help Services
Peer support and community based self-help support groups for people with hearing loss, their family and friends
Quick Facts About The Region
Providers Nearby
Get Directions
Extra Information
Disabled access This location has disabled access
Facility Notes
We are located in The Bower above Cafe 63. Ask for us at reception