Location Details
3rd Space Brisbane - Fortitude Valley
3rd Space Brisbane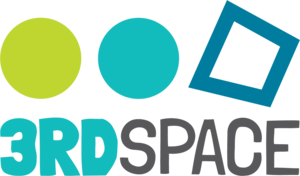 Services Provided By 3rd Space Brisbane - Fortitude Valley
Welfare Assistance & Support Services
Day drop in centre providing support services and visiting services including doctor, nurse, physio, legal and rental advice. Also a wide range of facilities (showers, laundry and day beds) and ...
Specialist Homelessness Services
This service is for individuals and families experiencing homelessness.
Food Vans and Kitchens
3rd Space is a drop-in centre with an 'open door' policy,
Day drop in centre
Provided by: 3rd Space Brisbane - Fortitude Valley
Day drop in centre offering free and low cost food, food parcels, emergency clothing, showers, laundry, TV room, day beds, gym, support team services and a wide range of visiting services including ...
Quick Facts About The Region
Providers Nearby
Get Directions
Extra Information
Disabled access This location has disabled access
Facility Notes
Free/low-cost food and drinks, 8.30am - 2.00pm daily. Showers, laundry facilities, day beds, food parcels/emergency clothing, computer facilities, gym, pool table, TV room from 8.30am - 4.00pm daily. Visiting services and support team Mon - Fri.
3rd Space is a day centre for people who are at risk of or experiencing homelessness as well as families with at risk children. We provide a range of one on one case support services as well as practical support such as showers, meals, day beds, mail collection and phone charging. We have a range of visiting services including a doctor, nurse, physio, legal and rental advice.
Visit 3rd Space Brisbane website